Regular price
$15.99 USD
Sale price
$15.99 USD
Unit price
per
Sale
Sold out
Unlock the true potential of your waves with our ORIGINAL 360 Wave Pomade! Our plant-based formula is carefully crafted with a perfect blend of mango, shea butter, hibiscus oil, eucalyptus oil, tea tree oil, rosemary oil, vitamin E, and beeswax, with no water, sulfates, silicones, or petroleum. It offers a moisturizing shine and medium-weight hold that elevates your freshly cut waves to the next level.

Our pomade is specifically designed to accentuate the work of your barber and transform your waves into fierce tsunamis. Made with 100% raw ingredients and enriched with vitamins A through E, our pomade locks in moisture, keeping your coarse and textured hair from frizziness and breakage. Bid farewell to petroleum, mineral oils, and sticky residue. Elevate your wave game with our 360 Wave Pomade!

Infused with a powerful combination of vitamins A through E, our 360 Wave Pomade nourishes your hair, encouraging healthy growth and providing a remarkable shine and luster. Don't wait any longer—drown the competition during wave check with your tsunami-sized waves, thanks to our incredible 360 Wave Pomade.

Our Wave Pomade Benefits:
* Made with mango shea butter to provide natural nourishment
* Our shea butter base is perfect for healing/soothing scalp eczema and psoriasis
* Delivers light and medium hold for waves that withstand any weather
* Enriched with vitamins A through E to promote moisture retention and stimulate hair growth
* Provides a thick sheen and irresistible luster
*Best smelling wave pomade on the market for black men & black women

Don't miss out on the opportunity to enhance your waves. Our irresistible formula, optimized for search engine results, highlights the numerous benefits of our pomade. Explore the power of our 360 Wave Pomade and experience the difference for yourself. Achieve waves that make waves!

Please be aware there is a FAKE TSUNAMI WAVE POMADE out there - This is not our product nor do we Endorse it !!!


Ingredients: Mango butter, shea butter, coconut oil, hibiscus oil, rosemary oil, tea tree oil, vitamin E, beeswax, essential oil fragrance.

Share
View full details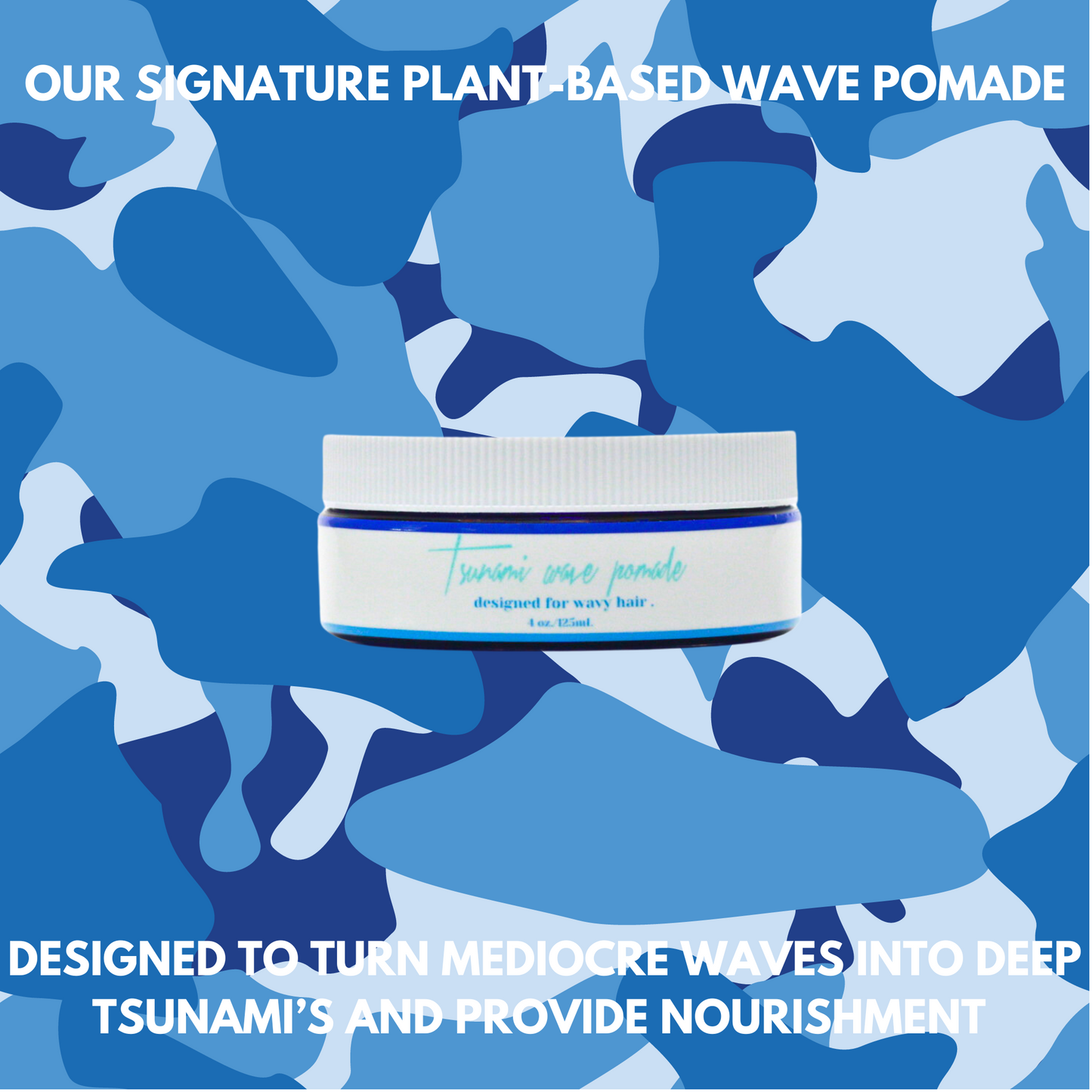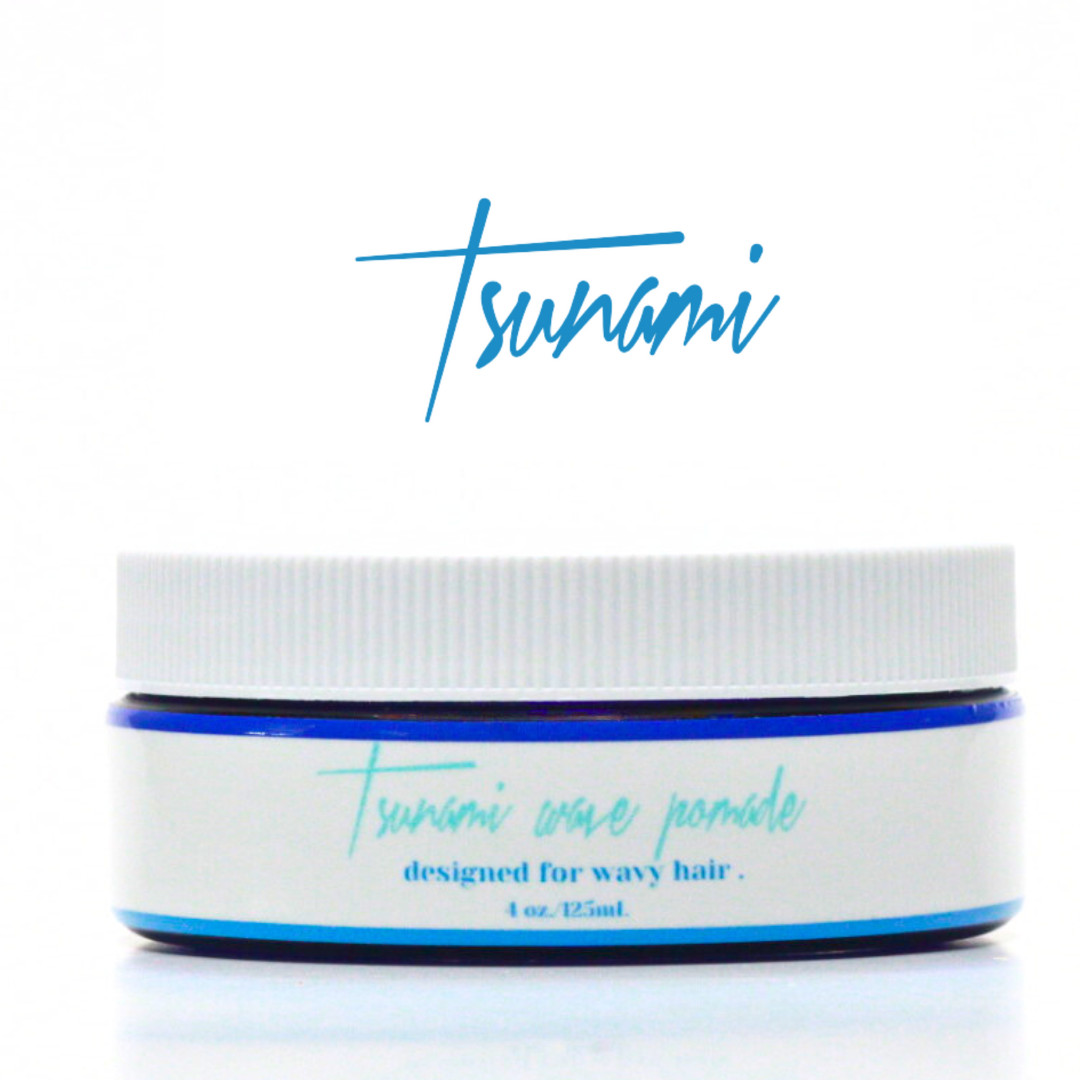 this shit is 100 octaine for waves STRAIGHT GASSSSSSS
I am not gone even cap, when I smelled it the first time I knew I was going buy right there on the spot a few days pass and I went and got cut and I put this in my hair my gurl as been on my wood non stop about how my fresh my hair look and feel, My nigga who ever make this wave grease they fasho on 1 because this shit is straight fire. yall got my hair smelling good asf and soft as fuck and my waves is def spinnin'.
A must get ‼️
I love this product !! It's natural and has my waves looking flawless. It almost has a great smell! I have natural waves but using this product took mines to the next level!! I always get complaints on how deep they are totally recommend using this !!!
Good product! Reasonable delivery time